Sessions of the Baltic Assembly
On 27 - 28 October 2016 in Riga, parliamentarians and governmental representatives from Estonia, Latvia and Lithuania convened for the 35th Session of the Baltic Assembly and the 22nd Baltic Council to discuss security and defence, migration and EU external border security, strategic communication, energy security, transport and infrastructure, cooperation in education and research and other issues.
Members of the Baltic Assembly jointly with governmental representatives discussed joint actions of the Baltic States, closer cooperation of border guard services, demographic situation in the Baltic States and state policy for family support, joint actions for development of regional transport infrastructure of the Baltic States, Rail Baltic/Rail Baltica project, transport corridors and cross-border cooperation. Baltic parliamentarians adopted documents of the 35th Session of the Baltic Assembly.
Alongside the Session of the Baltic Assembly, the 22nd Baltic Council, a cooperation platform for parliaments and governments, was also convened. The Baltic Assembly and the Baltic Council of Ministers adopted the Joint Statement of the 22nd Baltic Council.
Within framework of the 35th Session, the 25th anniversary of the Baltic Assembly was marked. Speaker of the Saeima, Ināra Mūrniece, President of the Riigikogu, Eiki Nestor and Speaker of the Seimas, Loreta Graužinienė signed a Letter of Appreciation to honour the founders, supporters and promoters of the parliamentary cooperation of the three Baltic States.
During the Session, the Baltic Assembly Prizes for Literature, the Arts and Science as well as the Baltic Innovation Prize were awarded. This year, the Prize for Literature will be awarded to Lithuanian writer Sigitas Parulskis, Prize for the Arts - to film director Kristijonas Vildžiūnas, nominated from Estonia, and Prize for Science - to Maija Dambrova from Latvia. The Baltic Innovation Prize 2016 was awarded to Baltic Scientific Instruments (Latvia) and Diplomas was awarded to Fortumo (Estonia), Sofneta (Lithuania). 
Programme of the Session here
Documents adopted during the Session
| | |
| --- | --- |
| Final Document |  (download) |
| Resolution |  (download) |
| Joint Statement of the 22nd Baltic Council |  (download) |
| Decision on the Revoking of the Regulations for Publishing of the Works of the Prize Winners |  (download) |
Report of the 35th Session of the Baltic Assembly here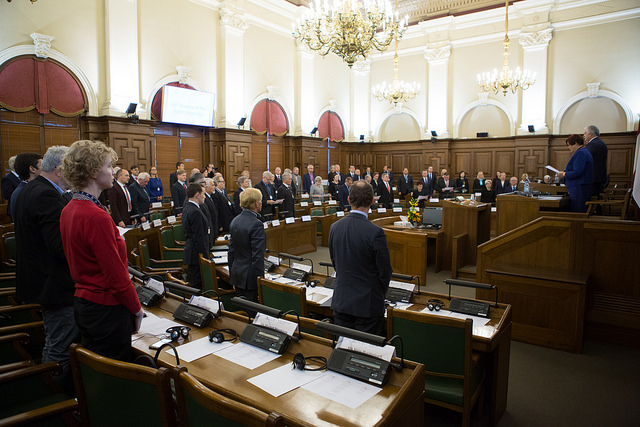 Opening of the 35th Session of the Baltic Assembly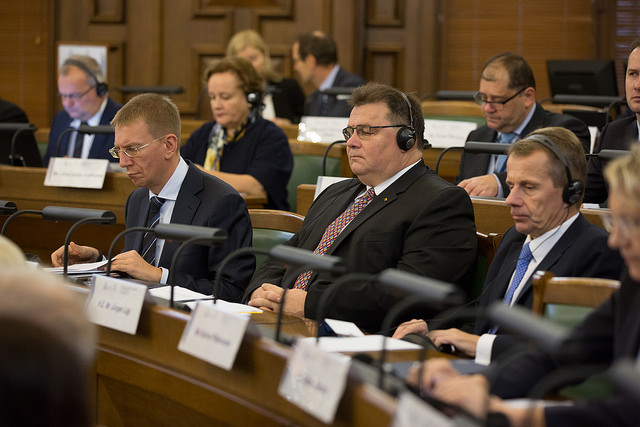 Foreign ministers of the Baltic States during the 35th Session of the Baltic Assembly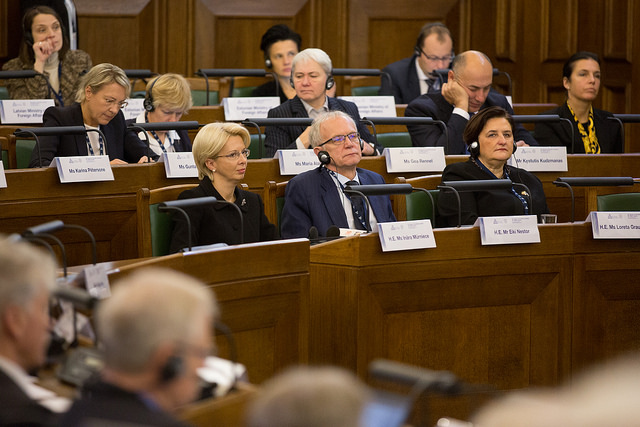 Speakers of the Baltic States during the35th Session of the Baltic Assembly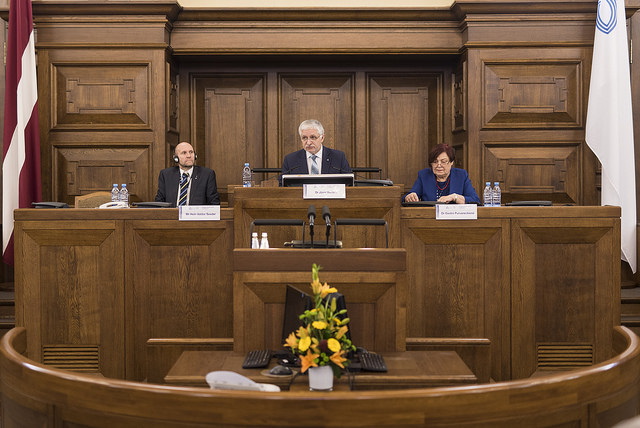 Chairs of national delegations of the Baltic Assembly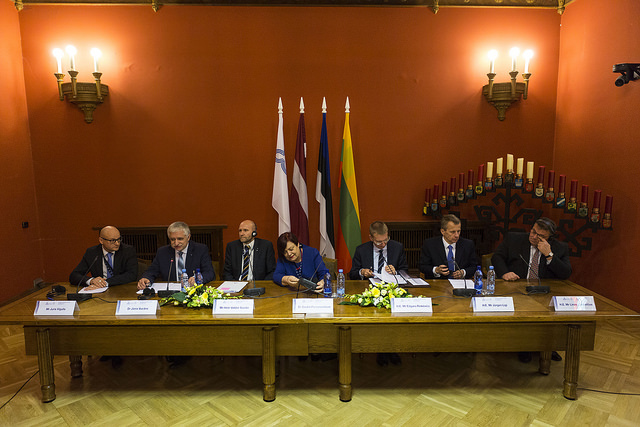 Press conference during the 35th Session of the Baltic Assembly and the 22nd Baltic Council
© Photos by the Administration of Saeima (Author: Ernests Dinka)