Prizes
The Baltic Innovation Prize is established by the Baltic Assembly and the Baltic Association of Science/Technology Parks and Innovation Centres. Regulations on the Baltic Innovation Prize were adopted on 22 October 2010.
The Baltic Innovation Prize is an annual prize awarded to the most innovative company (enterprise) in the Baltic States in order to demonstrate the mutual interest of the Baltic States to support implementation of outstanding achievements in innovation and new technologies, as well as to strengthen the cooperation of the Baltic States in innovation and technological development.
The goal of the Baltic Innovation Prize is to recognise and hold up as an example the Baltic entrepreneurs who have implemented new economically successful developments in their product(s), service(s) or business model(s). The Baltic Innovation Prize is awarded for innovative products, services or business models introduced to the market during the last three years. Innovative products, services or business models brought to the market by the company nominated for the Baltic Innovation Prize must have been developed at least partially by the company itself.
Winners of the Baltic Innovation Prize 2011 - 2019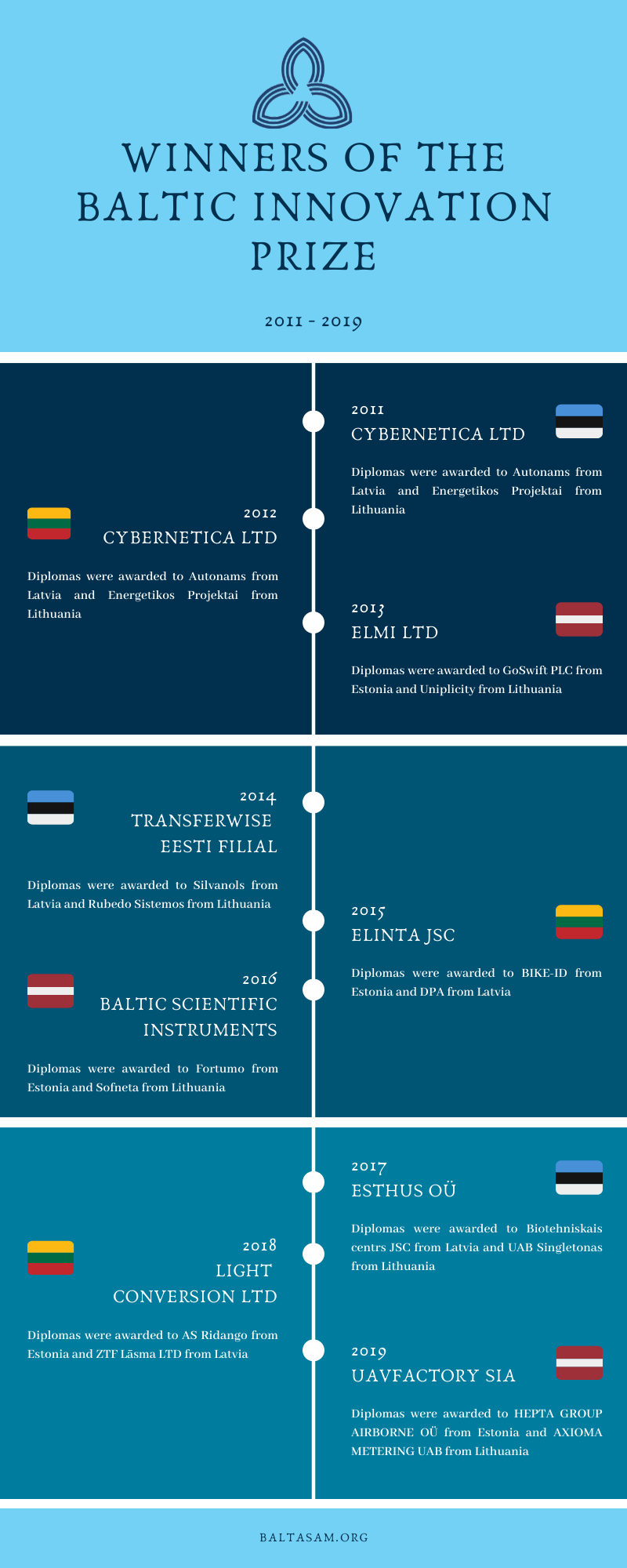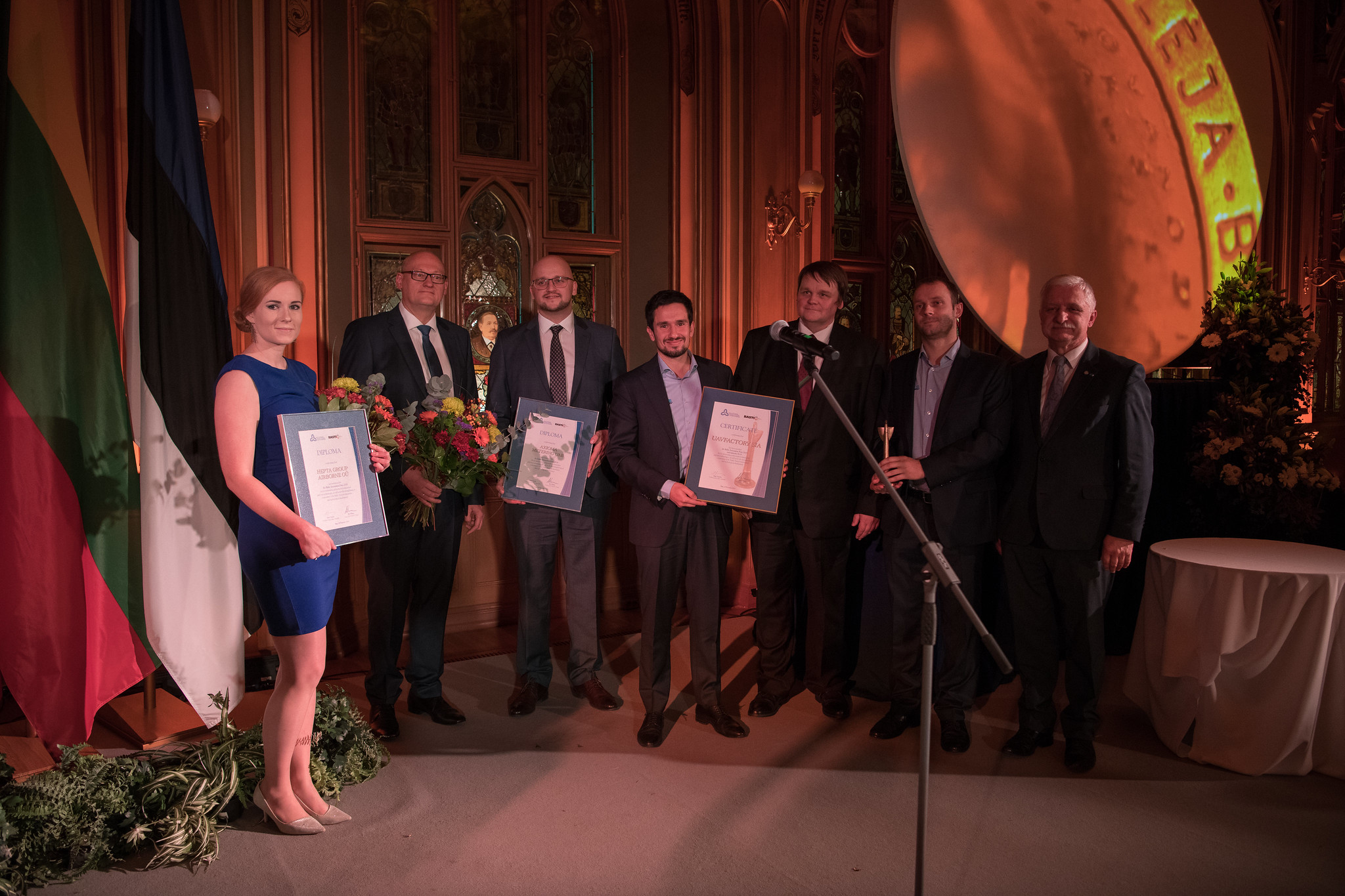 During 38th Session of the Baltic Assembly on 28 November 2019. Photo by the Chancellary of Parliament of the Republic of Latvia (Author: Ieva Ābele)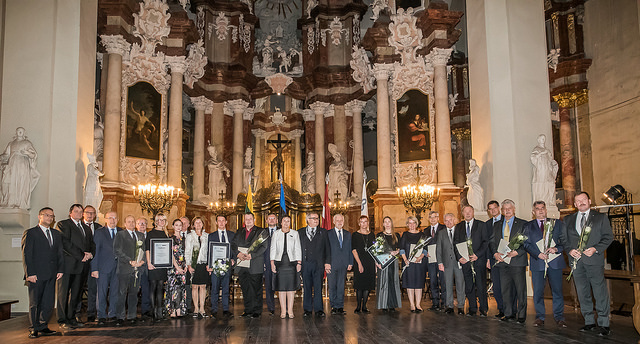 During 37th Session of the Baltic Assembly on 25 October 2018 in Vilnius, Lithuania (author Dž.G.Barysaitė)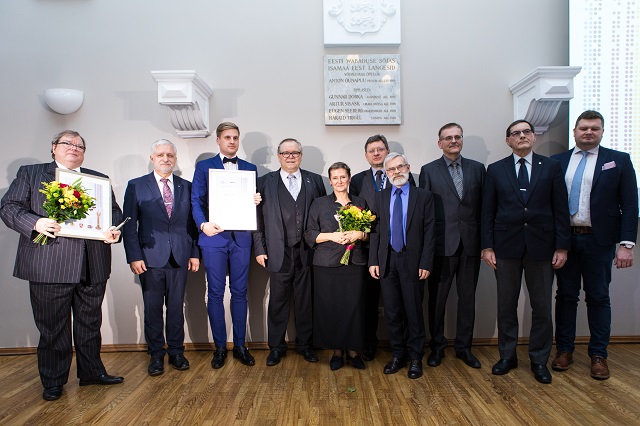 During the 36th Session of the Baltic Assembly on 9 November 2017 in Tallinn, Estonia (Photo by Administration of Saeima)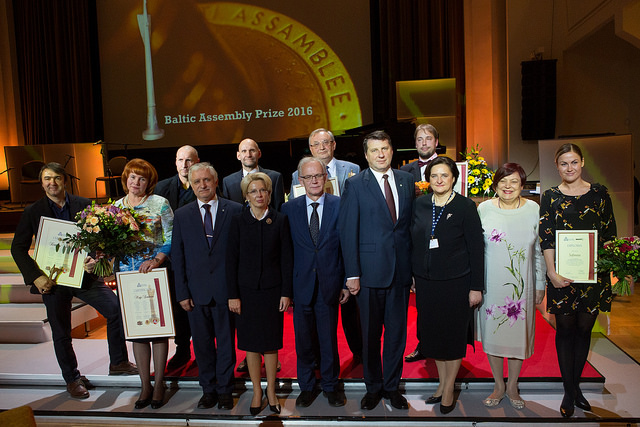 During the 35th Session of the Baltic Assembly on 27 October 2016 in Riga, Latvia (Photo by Administration of Saeima)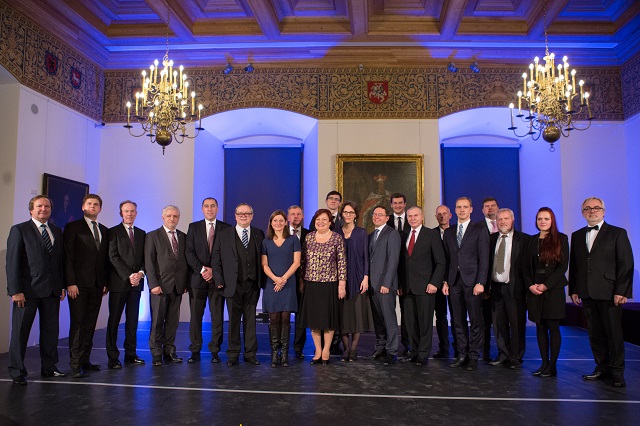 During the 34th Session of the Baltic Assembly on 19 November 2015 in Vilnius, Lithuania (Photo by Chancellary of Seimas)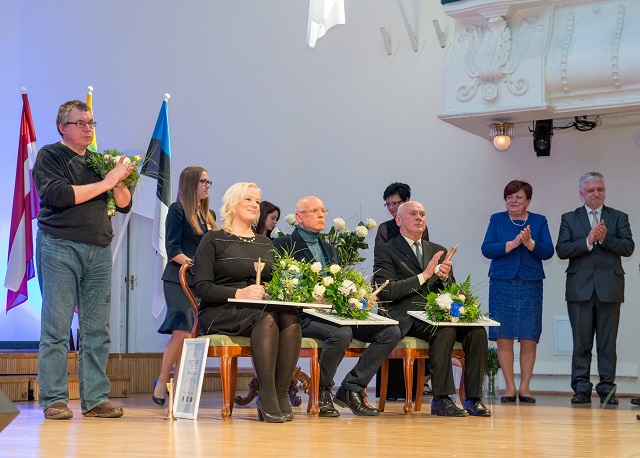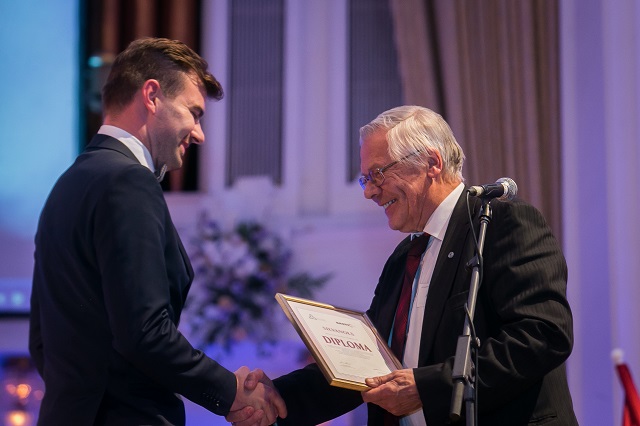 During the 33rd Session of the Baltic Assembly on 23 October 2014 in Tallinn, Estonia (Photos by Chancellary of Riigikogu and Seimas)