Cooperation
Since 2001 the trilateral cooperation among the Baltic Assembly, the Nordic Council and the Benelux Interparliamentary Consultative Council has developed. Parliamentarians of the Baltic Assembly, Nordic Council and Benelux Interparliamentary Consultative meet on regular basis to discuss issues of common interest.
The latest trilateral meeting was held on 23-24 March 2018 about circular economy.
Due to COVID-19, the trilateral conference about security and defence cooperation has been postponed to 20 - 21 May 2021 and is planned to be held in Vilnius.
Trilateral BA-BICC-NC Conferences:
Conference on "Climate Change" on 27 April 2001 in Brussels, Belgium
Conference on "Agriculture Policy, Food Safety and Environmental Problems" on 10-12 April 2002 in Vilnius, Lithuania
Conference on "Sustainable Energy Production and Consumption - Visions and Reality" on 9-11 December 2004 in Oslo, Norway
Conference on "Harm-reduction, Zero Tolerance or - is There a Third Way?" on 18-19 May 2006 in Liege, Belgium
Conference on "Fight Against Trafficking in Human Beings" on 24-25 April 2008 in Riga, Latvia
Conference on "Promoting Active Regional Cooperation, Sharing Positive Experiences in the Region. Safe Society and the Quality of Life during Crisis" on 13 April 2010 in Oslo, Norway
Conference on  "Common Actions Against the VAT fraud" on 19-20 April 2012 in the Hague, the Netherlands
Conference on "Joint Efforts to Fight the Trafficking in Human Beings" on 24-25 April 2014 in Tallinn, Estonia
Plenary Session of the Benelux Parlaiment 18 March 2016 in Brussels (Belgium), during which the Benelux Parliament, the Nordic Council and the Baltic Assembly signed a Declaration of intentions on further collaboration on the development of a multilateral cooperation to promote fair labour and to fight social security fraud
Conference on "Eastern Partnership" on 18 May 2016 in Copenhagen, Denmark
Conference on "Circular Economy in Education and Waste Treatment Management" on 22-23 March 2018 in The Hague, the Netherlands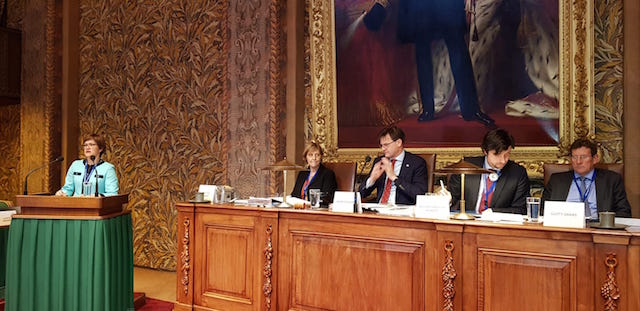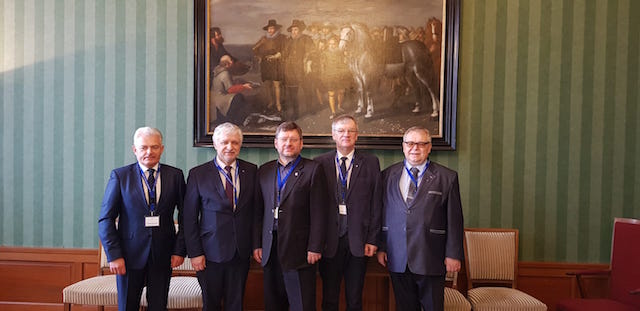 During trilateral conference of the Benelux Parliament, the Baltic Assembly and the Nordic Counci entitled "Circular Economy in Education and Waste Treatment Management" on 22-23 March 2018 in The Hague. Photos by Secretariat of the Baltic Assembly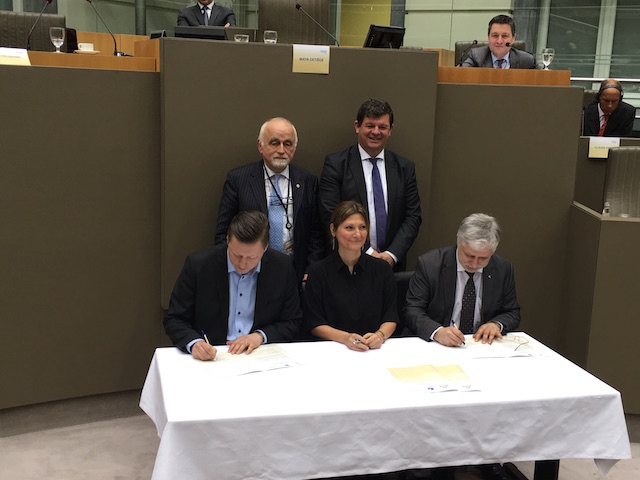 On 18 March 2016, the Benelux Parliament, the Nordic Council and the Baltic Assembly signed a Declaration of intentions on further collaboration on the development of a multilateral cooperation to promote fair labour and to fight social security fraud. Photo by the Secretariat of the Baltic Assembly